Joe Satriani is currently on the UK leg of his "Shockwave Supernova" tour.
On Sunday November 1st, the tour arrived at the O2 Apollo in Manchester.
Support was provided by South African guitarist Dan Patlansky. Dan performed tracks from his album which was a blend of blues/rock. Listening, I thought I could hear occassional influences of (Jimmy) Hendrix and (John) Mayer. A great performance and one that I would certainly like to hear more of.
Once Dan had completed his set, the stage was reset. Then Joe Satriani and his band stepped out and gave a blistering performance for over 2 hours of musical and rhythmical genius.
With Marco Minnemann (drums), Mike Kenneally (guitar and keyboards) and Bryan Beller (bass guitar), the audience were treated to a smorgasboard of hits from across Satch's impressive catalogue of albums.
Mike Kenneally's guitar and keyboards were very much impressive with Bryan Beller providing an equally impressive, solid, tight bass line while Marco Minnemann produced rhythmic delights with joy. And all complementing Joe Satriani's melodic brilliance superbly.
Opening with "Shockwave Supernova", the title track from the new album, Satch then delighted listeners with "Flying in a Blue Dream" – the album currently celebrating its 16th birthday. These were quickly followed with "Ice 9", "Crystal Planet" and "Not of this Earth". Joe performed a beautiful version of "Butterfly and Zebra" which, for me, could have been a lot longer – nevertheless, it was lovely.
With Marco Minnemann on stage, there just had to be a drum solo – and what a drum solo it was too. I don't want to appear biased in any way, but Marcos drum solo was incredible – a mixture of technical brilliance and musicality with a tiny pinch of humour here and there.
"Friends" (from The Extremist album), saw the video wall transformed into images of, well, friends!!! While during "Goodbye Supernova", the visual whisked the audience away across snow capped mountains under the Northern Lights, while the audio delights were performed.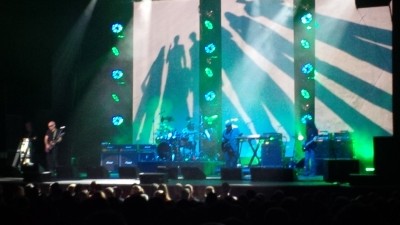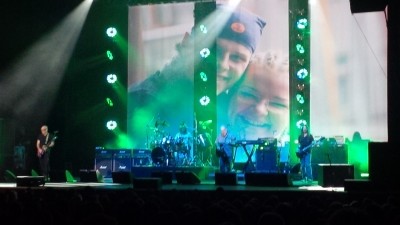 For the encore, "Big Bad Moon" was blasted out to the huge delight of the O2 Appollo crowd with "Surfing With the Alien" finally closing the show.
It would have been lovely to hear "A Door into Summer" and "Mystical Potato Head Groove Thing" – but that's only because they are just two of my many favourites from the Satriani catalogue.
An amazing evening. Four brilliant musicians at the very top of their game. Catch them on their UK tour dates if you have chance – you'll be in for a treat.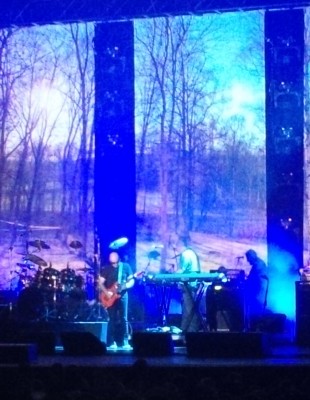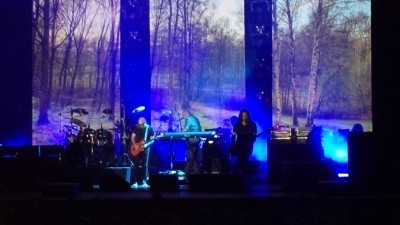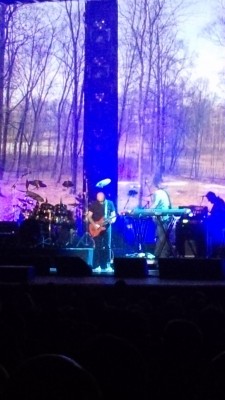 Set list from O2 Appollo, Manchester;
1. Shockwave Supernova; 2. Flying in a Blue Dream; 3. Ice 9; 4. Crystal Planet; 5. Not of this earth; 6. On Peregrines wings; 7. Friends; 8. Time; 9. If I Could Fly; 10. Butterfly And Zebra; 11. If There is No Heaven; 12. Cataclysmic; 13. Crazy Joey; 14. All Of My Life; 15. Luminous Flesh Giants; 16. Always with Me, Always with You; 17. God is Crying; 18. Goodbye Supernova; 19. Satch Boogie; Encore: 20. Big Bad Moon; 21. Surfing with the Alien